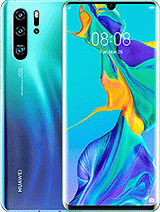 Our cellphone is a part of the elements that make us stand out. Although an excellent performance and remarkable functioning that includes all of the features we need should be our priority when picking up a phone, a neat design that catches the eye and makes our device look beautiful on the outside is, without a doubt, a great addition to this mix. If we want a smartphone with a design that everyone who sees it will certainly not forget, an outstandingly powerful camera, and superb processing capabilities, the Huawei P30 Pro is definitely between our best possible options.
Huawei has released a phone that has come to the showcases to stand out as a competitor for the high-range options already on the market. And standing out is what the Huawei P30 Pro does best. With a 6.47-inch screen that spreads out towards the edges of the phone, leaving only a small gap for its front camera, the Huawei P30 Pro allows you to enjoy your videos and games at their fullest. This massive screen works along with a 2,340×1,080-pixel resolution display with vibrant colors that offer an immersive experience just by looking at it, giving the feeling that you are sinking into the screen as a video plays out.
When you review the Huawei P30 Pro, it is impossible to avoid talking about its camera. Or, actually, its five cameras. The four rear cameras help the phone take the most amazing pictures we have ever seen captured by a smartphone, handling different amounts of depth, poorly illuminated environments, and movement without any trouble. It does not matter how adverse the conditions for a photo might be, rest assure the Huawei P30 Pro will handle them without any trouble and take outstanding photos, always.
The design is easy to hold and comfortable to handle, regardless of the size of the screen. Huawei has released its P30 Pro in three beautifully designed models. Breathing Crystal, Aurora, and Amber Sunrise, along with a simple black version. The combination of colors through the glass and metal and the way they blend with the light and each other makes the phone very eye-catching, giving a unique twist to its design and making it look very different to any other smartphone out there.
The best camera in the market, the most appealing design, and a phone capable of working for hours with a long-lasting battery is Huawei newest release, a phone that you cannot help but love.